I'm sorry I couldn't help you updating this blog soon, but some nice friends from ngemiltv.com willing to help me to continue my project and make some reviews and explanations about my mods and my tutorials.
For complete latest updates and info of my mods and tutorial creating GTA V Mods you should visit
Thank you for everything, guys.
The first idea was so simple, i want to play a realistic racing games in GTAV. I realized that out there is already a lot of great racing mod for GTAV compared to this mod but once again i'm just trying not to become mainstream as always... just want to make something different with the same kind of mod out there... So i take a look at my game bunker and found Need for speed, Gran Turismo and DIRT and GTA san andreas with tons of gambling mini game. then i asked to my self, "What will it become if styles of those three great racing game compiled into one mod and can be played as a gambling game in a great big open world game game like GTAV?" And i answered to my self: "It's gonna be a lot of aspirine". Then i remember i had one of those projects on my corona and then about 30 days-of-not-sleeping-too-well later it was ported to this mod. OK Let's cut this crap.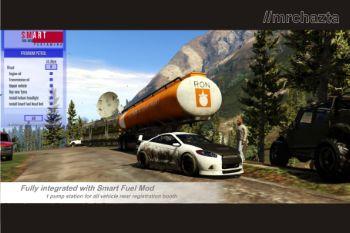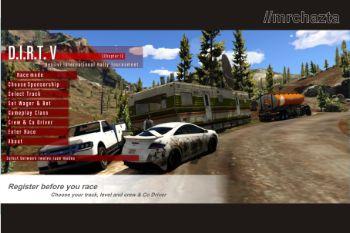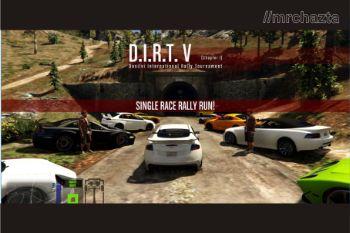 Inside this mod you can compete in 12 kind of race modes:
• Single race rally run
• D.I.R.T Rally championship
• Single GT Race
• D.I.R.T GT Championship
• D.I.R.T Speed trap
• D.I.R.T The Run
• Marathon estafette
• Circuit
• Head to head Battle run
• 1 on 1 Drag race
• Time trial
• Free practice

You can also do gambling here as you must put wager and bets on every races, Beside of 12 race modes and gambling you can also choose your sponsorship and also pick and select crew and Co Driver.

Go to Mount Chilliad [near the tunnel] and you'll see the community. You have to register first.

For keyboard user use [ASDW] navigate, [E] enter and [R] to back,
for controller user use [LEFT ANALOG] navigate, [X/A] enter, [Y/O] to get back.

If you expect you will find blips and markers along the race then you're wrong. you can ask where is the start line?, where the heck is the paddock?, this mod not gonna shows you that. You'll need your race instinct here.

installing Smart Drive Mod [Race Gear] will help you maintain your speed while cornering.